The campus of ISTA is located in Klosterneuburg, a historical town to the northwest of Vienna.
The site is nestled between the Vienna Woods, only 18 kilometers away from Vienna's city center.
A large part of the campus is made up of lab buildings, along with student, faculty and staff housing, and other facilities including the cafeteria, the kindergarten, a soccer field, a tennis court, and the Art/Brut Center gugging museum.
Campus Tours
You can discover the campus through our virtual campus tour! 
In case you cannot access YouTube, this video is also available here.
For further questions, please feel free to contact the Graduate School Office.
How to Get Here
ISTA provides a shuttle bus for anybody traveling from Vienna to the campus. The ISTA Shuttle Bus connects the underground network (U4 Heiligenstadt) and ISTA with just one stop at the Stadtplatz in Klosterneuburg.
More about how to get to ISTA.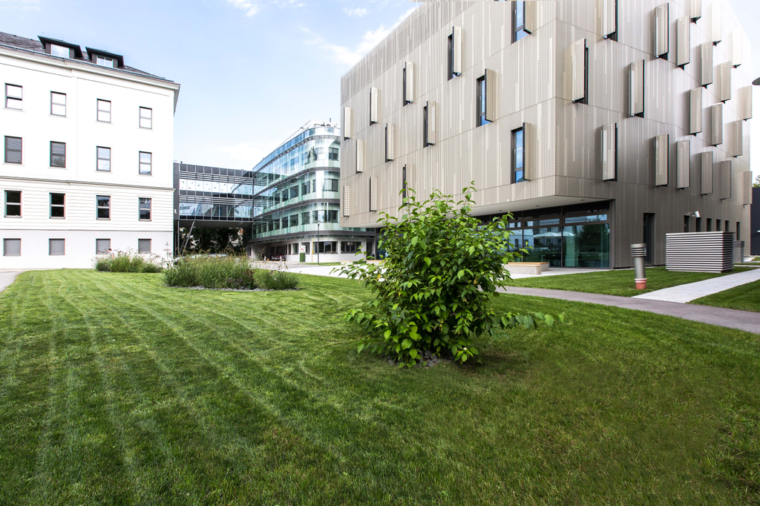 Back To Top